Main Content
Have you been looking for answers to your career questions? Been wondering how to effectively search for job? This course can help you ...
This course can help you engage in your job search and prepare the materials you'll need to apply anyway! If you're a full time student ...
Afraid you won't have a job when you graduate?
With career planning, you WILL! 
 Don't miss this chance to start your career exploration and planning today. The most successful students ...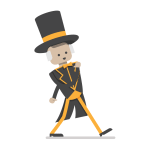 Load More
News & Updates
Check back regularly to read what's going on around the Graduate School.