Main Content
The Office of Residence Life and Housing is seeking qualified candidates for several different assistantships available to
Wake Forest graduate students. Each position carries a unique set of responsibilities, experiences and benefits.
Our assistantships are part-time and designed to be flexible with your academic commitments.
Position details, including the application, can be found at the Graduate Assistantships website.
Priority application deadline: March 3, 2019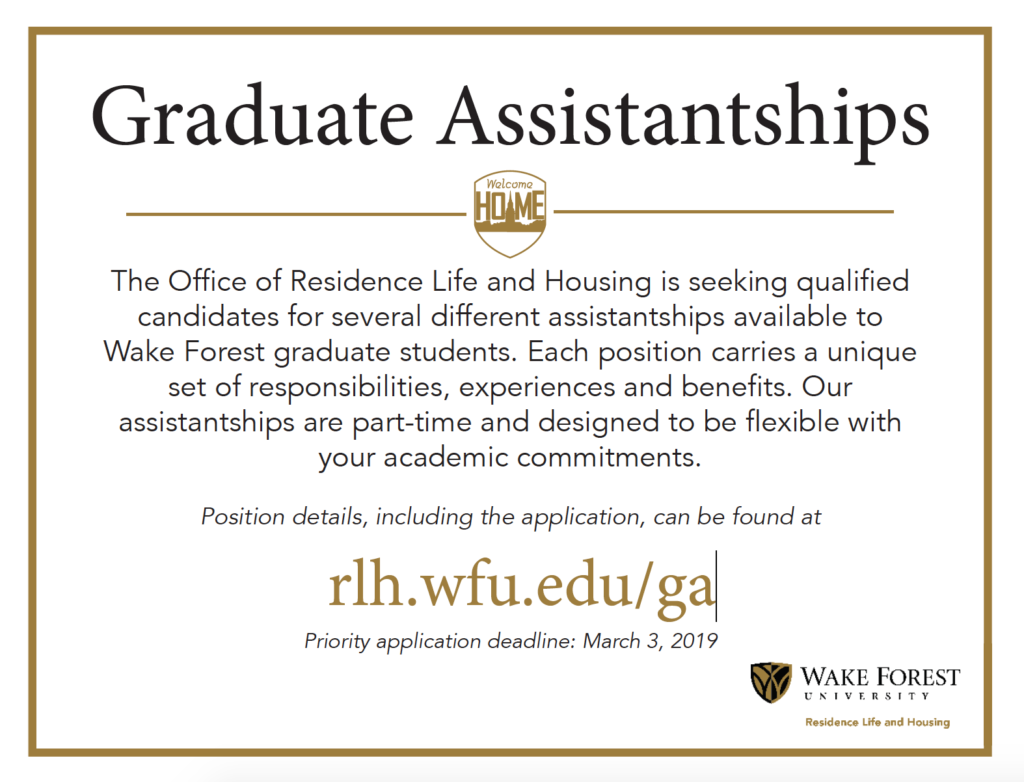 Recent Posts
May 27, 2020

April 27, 2020

April 1, 2020