Main Content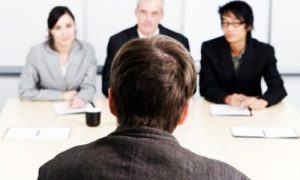 Need to brush up on your interviewing skills?
Feeling stressed about upcoming interviews?
This workshop will equip you to know what to expect, how to prepare, or what the interviewer expects from you. You'll learn what makes an interview successful, the types of questions to expect, and how to effectively prepare.
Friday February 10th
12pm-1pm with free lunch provided! 
Room 476 of Z Smith Reynolds Library
Register here to reserve your spot. Space is limited. 
Deadline to RSVP: Tuesday 2/7
Lunch and Learn events are free for all currently enrolled graduate students and include free lunch! 
This is the second in the Spring 2017 Lunch and Learn series for WFU Graduate School of Arts and Sciences.
See below for additional times and dates.
Friday 3/17 – Lunch and Learn: Salary Negotiation, 12 -1 pm, ZSR 476

Let's discuss strategies and tactics to address the awkward conversation of negotiating a salary. This session also covers reviewing a job offer, of which salary is only one part. You'll leave equipped to engage in the salary conversation with confidence. Deadline to RSVP: Tuesday 3/14
Recent Posts
May 27, 2020

April 27, 2020

April 1, 2020