Main Content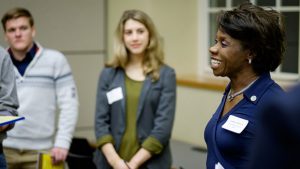 The WFU STEM SLAM is a career networking and exploration event for any student interested in Science, Technology, Engineering, and Mathematics (STEM) careers. Our goal is to create a relaxed atmosphere for both organizations and students where students are able to learn about organizations and careers in various industries. Each event allows employers to give overviews of who they are, what they do, company culture, and hiring trends. Students have the opportunity to talk with employers to learn more about their companies and individual career paths.
Please review details on the OPCD website
Wednesday, Feb 8 6:00 pm
Location: TBD – register to stay updated on location information as it becomes available
Dress is casual and food is provided.
To register please go to Handshake (also where you can see which companies are currently registered)
Recent Posts
May 27, 2020

April 27, 2020

April 1, 2020