2 Part Series to Leverage your LinkedIn Account toward Career Success!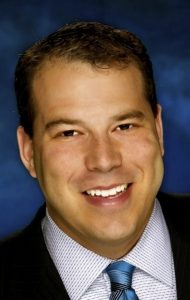 Heard of LinkedIn but not sure if it's for you? Are you already using LinkedIn, but aren't sure how to maximize your presence? Join us as we learn from personal branding storyteller Mitch Miles, who will guide us through the steps to creating a LinkedIn profile that boosts your searchability, highlights information most relevant to your audience, and enhances your digital footprint.
Mitch Miles has dedicated his life to helping others discover and share their personal stories through one-on-one coaching, speaking engagements and trainings, and will lead us through an engaging and impactful two-part series.
Learn how to create and enhance your LinkedIn profile, highlighting the most relevant information about your skills and work experience. Become an intentional LinkedIn user, capitalizing on the tools tools for discovering and applying for job opportunities.
As part of the Lunch and Learn series, FREE lunch is provided for all who pre-register. Participants may choose to attend one or both sessions. Register here (Space is limited so please RSVP).
Leveraging LinkedIn: Creating a Lasting First Impression – Part One
Tuesday, September 19th from 1pm – 2:30 pm
Z Smith Reynolds Library, Room 476
For any graduate student who wants to establish their online professional brand by creating a fully-optimized LinkedIn Profile.
Upon completion of the Learning LinkedIn – Part One, you will be able to:
Create an initial LinkedIn Profile, or strengthen an existing Profile
Establish your digital footprint among others in your degree program and expertise
Follow a step-by-step process for growing your professional network
Navigate job search tools, while highlighting personal career preferences
Discover and apply to job opportunities posted in LinkedIn
Please bring your laptop and establish your LinkedIn account in advance of the session.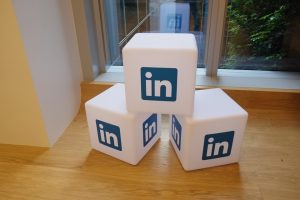 Leveraging LinkedIn: Establishing Your Next Career Move – Part Two
Tuesday, October 17th from 1pm – 2:30 pm
Z Smith Reynolds Library, Room 476
Do you need a proven strategy for growing your network, establishing a consistent presence on LinkedIn? Would you like to demonstrate more influence within your professional network, industry, and field of study? This FREE lunch and learn workshop is for graduate students who have an established LinkedIn Profile and are now ready to showcase their education, research, expertise and professional experience more intentionally.
Upon completion of the Leveraging LinkedIn – Part Two, you will:
Bring attention to the three most important areas of your profile
Strengthen an existing professional network while creatively building new relationships
Promote your story and positioning statement with the 'keyword-driven' strategy
Understand why skill endorsements and recommendations matter
Please bring your laptop to the session.