Main Content
Torrey A. Adams, a native of Milwaukee, WI, earned a B.S. degree in chemistry from Marquette University in 1994 and a Ph.D. in Organic/Organometallic chemistry from Wake Forest University, under the direction of Professor Mark E. Welker in 1999. In 2007, he earned an MBA from the Babcock Graduate School of Management of Wake Forest University.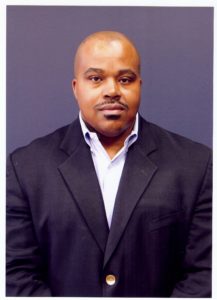 After completing a two year appointment as a UNCF/Merck Postdoctoral Research Fellow at the University of Minnesota, Torrey began working in the chemical industry in various research and development positions and then transitioned into sales and marketing roles within the fine chemical and pharmaceutical sectors.
Currently, he is a Senior Manager in Business Development and Marketing for the French-based Sanofi, a global pharmaceutical company.
Throughout his career, he has spent more than fifteen years as a mentor and volunteer for Big Brothers/Big Sisters, the Boys & Girls Club, Creative Generations, the Village Resource Group, and the Hope Educational Resource Center as well as various other STEM focused organizations.
Recent Posts
September 17, 2020

August 27, 2020

May 27, 2020