Main Content
Are you less than a year from graduating?
Do you need to prioritize your job search?
This course can help you engage in your job search and prepare the materials you'll need to apply anyway! If you're a full time student on Reynolda campus – this course is FREE to add. If you're part-time contact Linda for details on taking the course.
It's all online over 7 weeks. It's pass/fail and facilitated by Linda Whited, career coach for the graduate school. This course is for any Reynolda campus students with no perquisite requirements.
Students have said about this course:
"Everything is truly helpful because we may think we know what our desired career path would be, but by going through these steps, we learn more about ourselves and acknowledge where we may have gaps in skills/values so we can address them accordingly."
"This was a very informative and helpful class with regard to preparation for future job searching and thinking about our skills and strengths."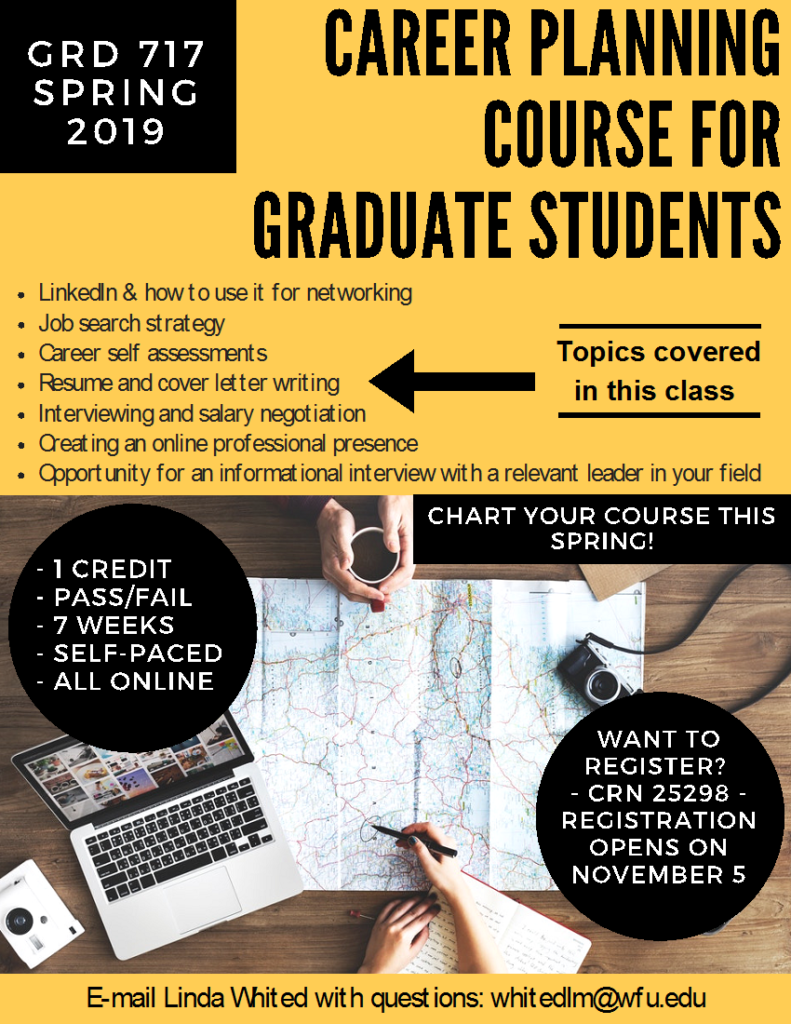 Recent Posts
September 17, 2020

August 27, 2020

May 27, 2020