Main Content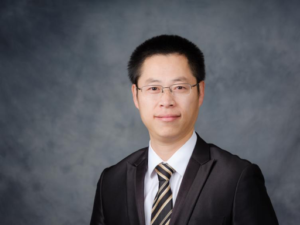 The Graduate School of Arts & Sciences at Wake Forest University has named Dr. Chaowei Zhu Assistant Dean for Global Initiatives, effective January 1, 2019.
Dr. Zhu, who currently serves as the Co-Director of the Chinese and Arabic tracks and of the ISH track in the Interpreting and Translation Studies Program (ITS) at the Graduate School, has over fifteen years of experience in teaching and leadership positions in higher education in both China and the U.S.
Dr. Zhu joined the Graduate School in 2015. In his new role, Dr. Zhu will be responsible for planning and managing the Graduate School's initiatives on international promotion and development, as well as building and maintaining relationships with global institutions.
"It is a privilege to be part of the leadership team at the Graduate School. I have expertise in both business administration and higher education and I look forward to applying my knowledge and experience to advance the Graduate School's strategic goals and fulfill its educational mission." Dr. Zhu said. "I am most excited about promoting the Graduate School to attract more talented and diverse students, and looking forward to forging new relationships with many prestigious universities around the world."
Dr. Zhu earned his MBA and PhD from Renmin Business School at Renmin University of China in Beijing, and his MA in Intercultural Services in Healthcare from Wake Forest University.
Recent Posts
September 17, 2020

August 27, 2020

May 27, 2020