Main Content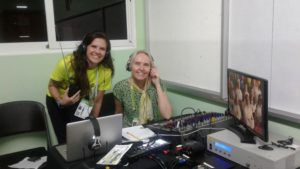 The 16th World Youth Day was celebrated in Panama January 22-27, 2019.  Dr. Olgierda Furmanek, Director of the Interpreting and Translation Studies Program, was appointed by the Organizing Committee and the Vatican Dicastery for Laity, Family and Life, chief-interpreter and team leader to help select, train and coordinate the 40 volunteer interpreters – young people, priests, seminarians, and religious. Simultaneous interpreting was provided from Spanish into English, French, Italian and Portuguese to cover the main events with the Pope and the press conferences for the Vatican and the Panamanian government. While focusing on training and managing the team, Dr. Furmanek also interpreted one of Pope Francis' main discourses into English.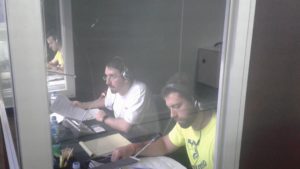 In addition, an Adjunct Professor of Practice in the ITS Graduate Program, Fr Henryk Ślusarczyk SVD specializing in Portuguese interpreting, served as one of the team's coordinators. A graduate of the ITS Program, Carlos Fasola (MA ITS '16) interpreted from Spanish into English for national, international and podcast radios. In a different booth a WFU student, Anna Grace Guercio (BA Spanish and Anthropology '19), interpreted for the National Panama TV and the signal was broadcast via satellite to the entire world.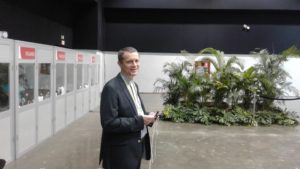 World Youth Day is the celebration of faith, unity and hope of the young people together with the Pope that takes place on a different continent every three years. This year Panama City welcomed nearly 700 000 pilgrims from 156 countries. The faith festival engages young people from all over the globe in prayer, meditation and sharing through various expressions of art, culture and sports. The next WYD will take place in Lisboa, Portugal in the year 2022.
Recent Posts
May 27, 2020

April 27, 2020

April 1, 2020