Main Content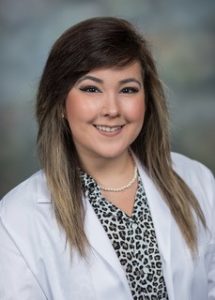 Angelica Riojas, a biomedical graduate student in Molecular Medicine & Translational Science at Wake Forest University Graduate School of Arts & Sciences, has been named one of 40 Yale Ciencia Academy Fellows. The Yale Ciencia Academy (YCA) for Career Development provides graduate students with opportunities for mentoring, networking, and skills development, and for making contributions to their communities through science outreach. The program is led by the non-profit organization Ciencia Puerto Rico (CienciaPR), in collaboration with Yale University.
Angelica is currently conducting her PhD research in the laboratory of Dr. Laura Cox at the Center for Precision Medicine at Wake Forest School of Medicine.
Congratulations, Angelica!
Recent Posts
October 4, 2021

September 24, 2021

August 4, 2021