Main Content
Wednesday, September 11 • 12pm – 4pm • Sutton Center (in the new rec center!)
The Details
Career Fairs are an opportunity to see a lot of potential employers in one place and at one time. Don't miss your next opportunity to network and engage recruiters on campus. The career fair is September 11 in the new Recreation Center on Reynolda Campus – the Sutton Center.  You can research the employers who plan to attend and what kind of positions they are recruiting for by reviewing the registrants in Handshake. Take a moment to review the Employer List.
This is highly recommended so you can decide how much time to allot to attending the fair, prepare in advance with whom you will speak, and determine what version of your resume or CV would be best to bring and share.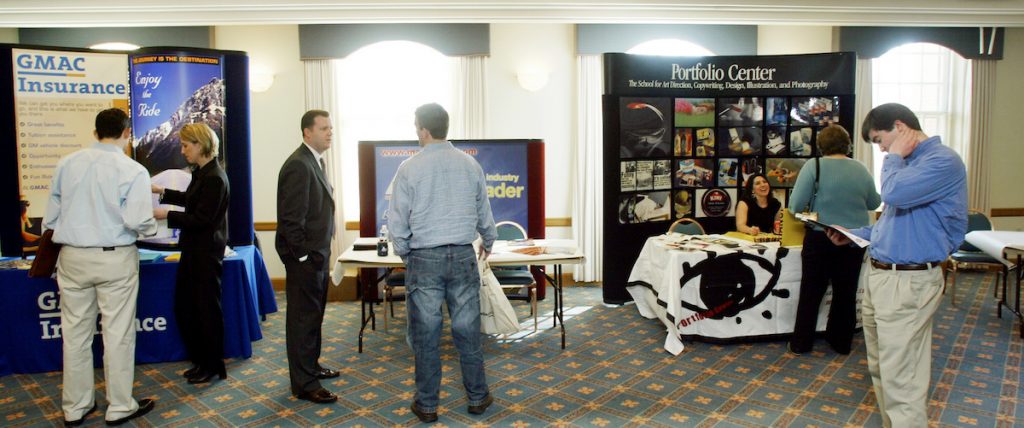 Questions on this event? 
Want to further discuss how to best prepare for it? Visit the Career Coaching Website or email Career Coach, Linda Whited.
To register to attend and to see the complete list of organizations planning to attend, please click here. Pre-registration is not required but is encouraged. 
In addition, please review more about career fairs from the OPCD website.
Prepare for the Career Fair:
Business professional attire is strongly encouraged; try on clothes the night before

Food will not be served at the fair, so please plan accordingly

The doors will open for students promptly at 12:00pm. Plan to arrive toward the beginning and give yourself time to see everyone on your list (there may be lines for the representatives)

Make your short list to visit while at the fair. Develop at least two well thought out questions to ask each representative.

Be open to speaking with other companies you didn't plan for. 

Develop and practice a strong pitch to introduce yourself.

Take care of yourself! Get a good rest the night before and eat breakfast.

Bring several copies of your reviewed resume, paper, and a pen for notes.
Recent Posts
May 27, 2020

April 27, 2020

April 1, 2020