Main Content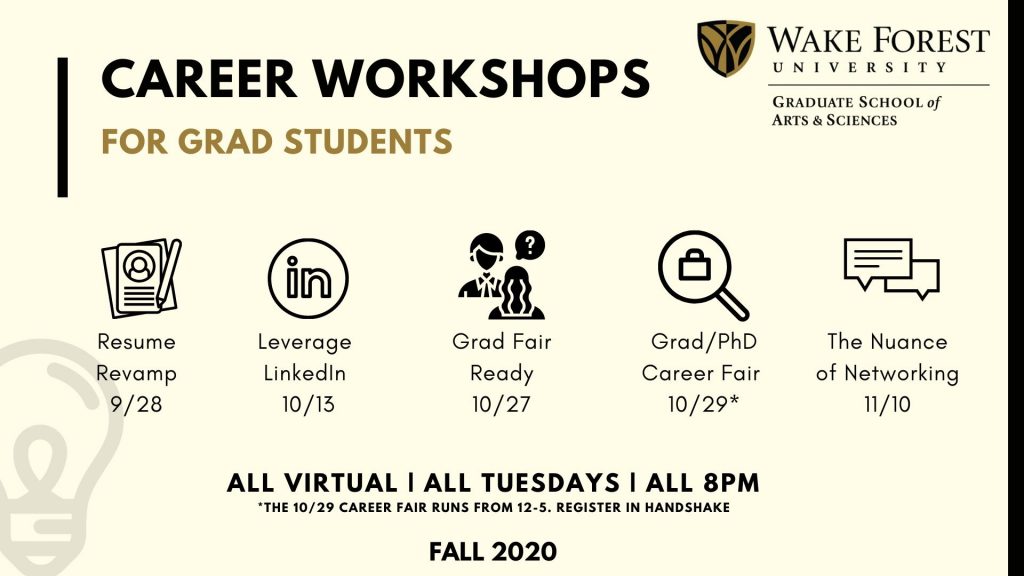 Resume Revamp, Tuesday September 28 at 8pm EST
Join Linda Whited on Zoom to discuss best practices on resumes and edit yours. There will be plenty of time for questions and even screen sharing to get feedback.
Leverage LinkedIn, Tuesday October 13 at 8pm EST
LinkedIn is incredibly valuable for students like you! It's a research database for potential employers and jobs. It's an online version of your brand and resume. It makes anyone accessible to network with! If you want to improve your profile, learn advanced searching, and tips for reaching out to strangers – plan to attend.

Grad Fair Ready, Tuesday October 27, 8pm EST
The 20th Annual NC Master's & Doctoral *Virtual* Career Fair will be Thursday October 29. Let's meet to discuss the how-to's of a virtual fair, answer questions you have and prepare for your chats with employers.
The 20th Annual NC Master's & Doctoral *Virtual* Career Fair, Thursday October 28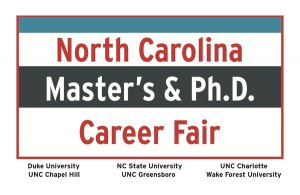 This virtual career fair is just for you! It will take place inside Handshake so be sure you're profile is ready! Details on that here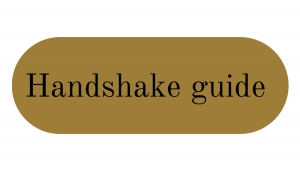 Registration will open October 1-22 for graduate students, postdocs and graduate alumni. Be sure to RSVP to the event and review the employers PRIOR to the date (earlier the better) to ensure you can schedule your time with the employers you want.
The Nuance of Networking, Tuesday November 10, 8pm EST
This session is to discuss tips for building your professional network, ways to engage in networking to avoid feeling awkward, and ways to leverage your existing network (think friends of friends). Lots of helpful tips and time for Q&A.
Time to RSVP
One RSVP link for all sessions – choose the ones you want to attend. Recordings will be available for those who RSVP.
Recent Posts
May 15, 2022

May 5, 2022

April 19, 2022