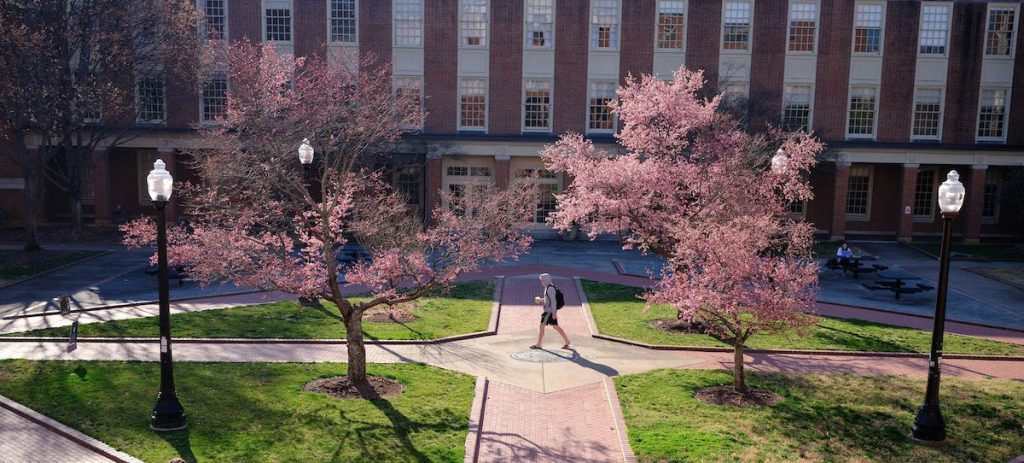 The Graduate School of Arts and Sciences (Reynolda Campus) is pleased to announce that it will have two new Associate Deans and one promotion to Senior Associate Dean beginning July 1, 2021.
Former Associate Dean for Academic Initiatives, Professor Sandra Dickson, has agreed to shelve her thoughts of a phased retirement for two years, and serve as Senior Associate Dean of the Graduate School until June 30, 2023. Sandy completed 2 terms as Associate Dean for Academic Initiatives in 2020. Sandy will continue to help with planning and vision for the Graduate School. She will also mentor our new Associates Deans as they adapt to their new roles.
Professor Ron Von Burg, currently the Program Director for the Graduate Program in Communication, will begin a 3-year term as Associate Dean for Academic Initiatives. Ron's research interests include science communication, climate change and environmental rhetoric, science fiction film studies, and the rhetoric of algorithms.
In the new role, he also will serve as Program Director for Liberal Arts Studies and LifeLong Learning, replacing soon-to-retire Associate Dean Tom Frank.
Associate Professor Jennifer Rogers, a mental health specialist in the Graduate Program in Counseling, will begin a 3-year term as Associate Dean for Students. Jennifer's research interests include clinical supervision and relational approaches to counseling and counselor preparation across ecologically diverse practice contexts.
In her new role, Jennifer will assist and guide students as they work through any type of challenge: academic, professional, or personal. Jennifer will replace Associate Dean Debbie Newsome, who will retire this summer.
Please get to know our new Associate Deans by watching the video below: