Graduate School Hosts Leadership and Character Development Community Event
Main Content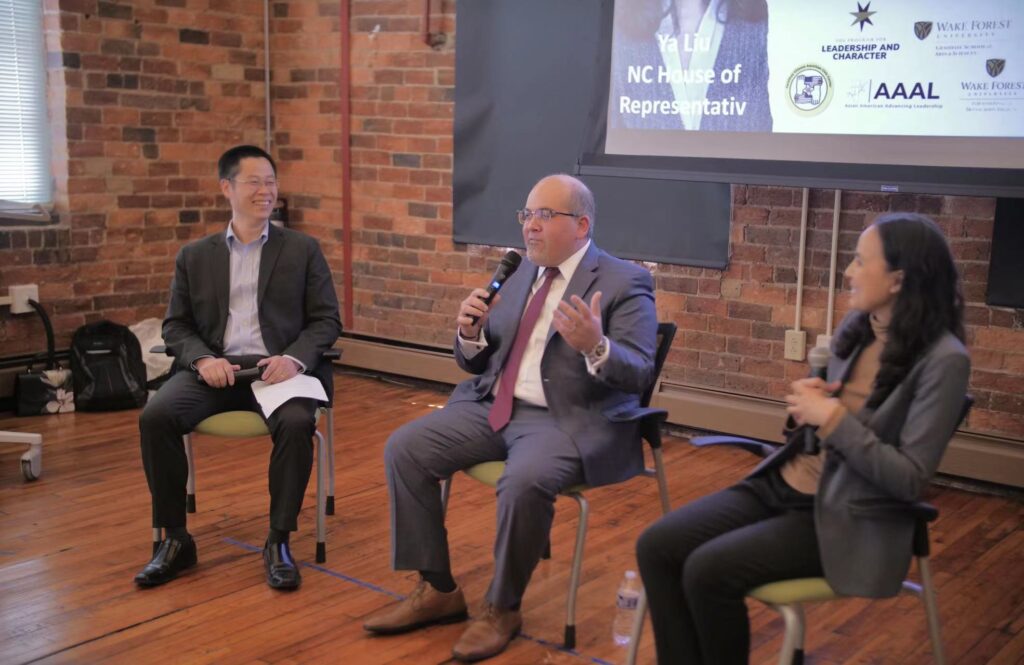 On April 29th, 2023, the Graduate School hosted a remarkable community event focused on leadership development and character building. The panel discussion, which took place at the Graduate School Brookstown campus, was skillfully facilitated by Dr. Chaowei Zhu, the Assistant Dean for Global Initiatives. Joining Dr. Zhu on the panel were two distinguished individuals: Ya Liu, the only Chinese-American State Representative in North Carolina, and Theodore Kazakos, the esteemed judge of the 21st Judicial District of North Carolina.
Both panelists, who happen to be immigrants themselves, graciously shared their personal journeys and insights with the Wake Forest University (WFU) community. The attendees were privileged to gain valuable perspectives on pursuing a career in public service and enhancing public speaking skills, drawing from the wealth of experience possessed by Representative Liu and Judge Kazakos.
This highly impactful event was made possible through the collaborative efforts of several organizations, including APAPA Carolinas, WFU's Leadership & Character Program, and the Interpreting & Translation Studies Graduate Program, among others. Notably, graduate students from the ITS program generously volunteered their expertise to provide free interpreting services to community members with limited English proficiency, ensuring inclusivity and accessibility for all attendees. In addition, Menglin Li, a youth community leader, hosted the event, while Yixuan Li introduced the Forsyth County Teen Court Program.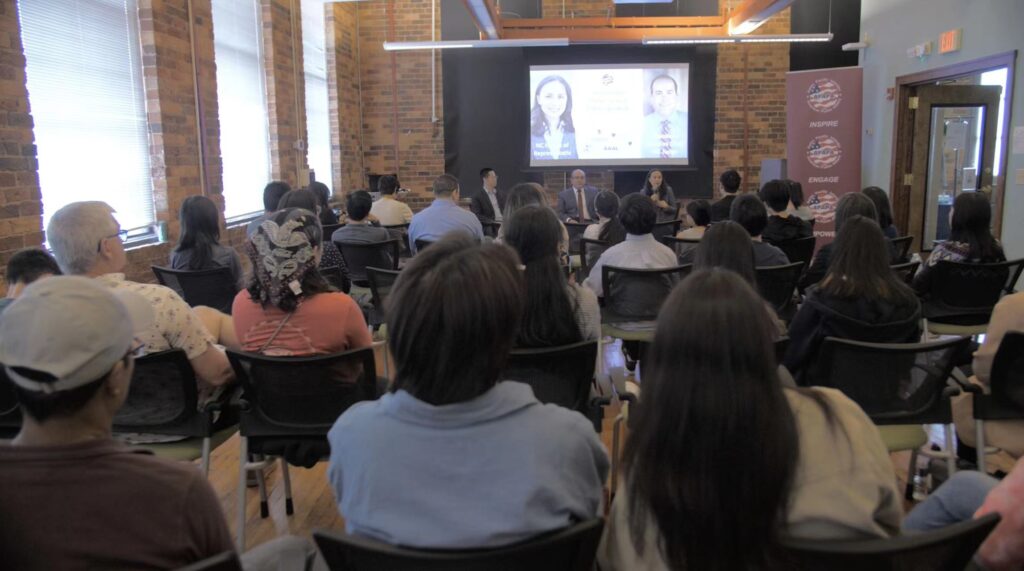 During the event, APAPA Carolinas took the opportunity to acknowledge the outstanding contributions made by Representative Ya Liu and Judge Kazakos to the local community. In recognition of their exemplary dedication and mentorship, they were presented with a Youth Mentorship Certificate.
In his concluding remarks, Dr. Chaowei Zhu expressed his heartfelt aspiration for more international graduate students to partake in events of this nature. He emphasized the importance of such experiences in shaping the next generation of international leaders, underscoring the value of fostering leadership skills and character development among students from diverse backgrounds.