Main Content
Are you less than a year from graduating?
Do you need to prioritize your job search?
This course can help you engage in your job search and prepare the materials you'll need to apply anyway! If ...
We are excited to announce the launch of ImaginePhD—a free, online career exploration and planning tool designed specifically for Ph.D. students and postdoctoral scholars in humanities and ...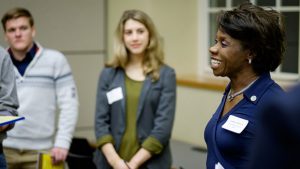 The WFU STEM SLAM is a career networking and exploration event for any student interested in Science, Technology, Engineering, and Mathematics (STEM) careers. Our goal is to create a relaxed ...
Load More
News & Updates
Check back regularly to read what's going on around the Graduate School.