Main Content
The Association for Research in Personality (ARP) recently named a set of graduate students and postdocs as recipients of its Emerging Scholar and Diversity Award. Of the 15 award recipients, ...
PhD & Masters Virtual Career Fair
Wednesday, March 28 • 9am – 7pm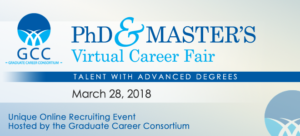 Hosted by Graduate Career Consortium, this event is open to PhD and Master's Students as well as Postdocs!
All Master's ...
Watch the video below to learn more about the Office of Post Doc Affairs and its emphasis on career coaching and professional development.
For more information on the Office of Post Doc Affairs, ...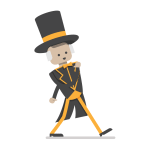 Load More
News & Updates
Check back regularly to read what's going on around the Graduate School.