Main Content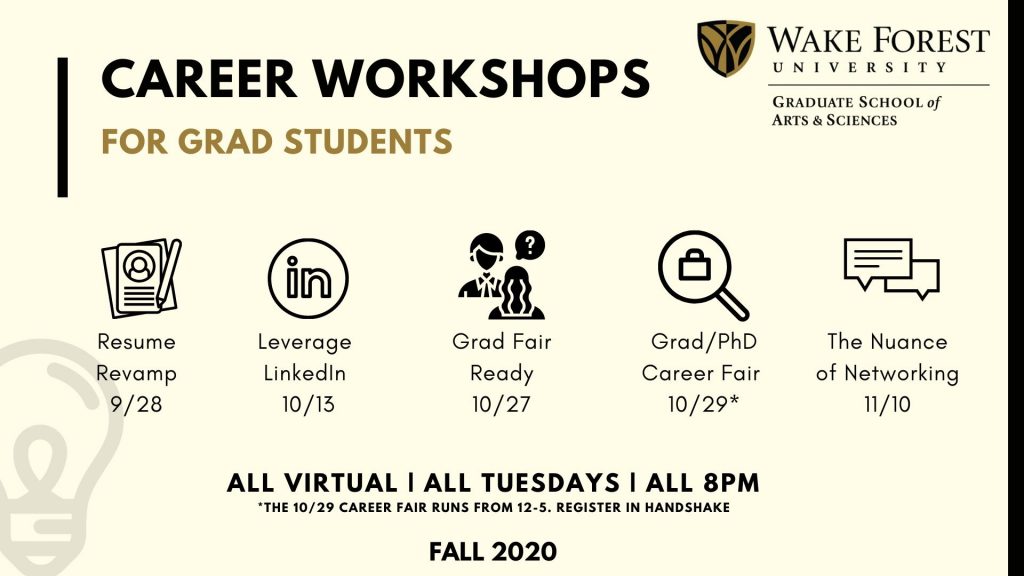 Resume Revamp, Tuesday September 28 at 8pm EST
Join Linda Whited on Zoom to discuss best practices on resumes and edit yours. There will be plenty of time for questions and even screen sharing ...
NC Master's and Doctoral Career Fair
Tuesday, November 12, 2019
12:00pm – 4:00pm
Friday Center in Chapel Hill, NC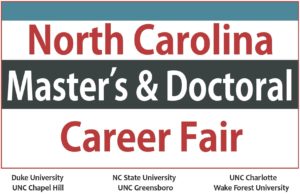 All Master's and Ph.D. level students are invited to attend! This career ...
Virtual Career Expo
March 20, 2019
Hosted by the Graduate Career Consortium

The Virtual Career Expo (VCE – formerly known as the Virtual Career Fair!) is a one-day online career fair for Ph.D., ...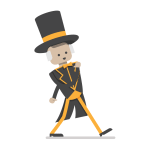 Load More
News & Updates
Check back regularly to read what's going on around the Graduate School.