Main Content
Professional Development Updates & Events
September 17, 2020

Resume Revamp, Tuesday September 28 at 8pm EST
Join Linda Whited on Zoom to discuss best practices on resumes and edit yours. There...
Read More »
---
August 27, 2020
Connect with your Career Coach
CHAT WITH US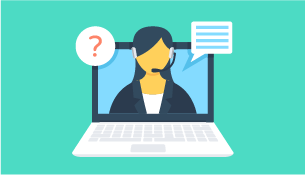 At anytime, you can talk to a live coach through the chat feature on
the OPCD's...
Read More »
---
April 1, 2020
[caption id="attachment_2822" align="aligncenter" width="300"]
Click the image above to see a short video on this course.[/caption]
Read More »
---
March 4, 2020
I'm sure you are counting down the days or hours until Spring break starts! As you plan for work and fun (I hope), here are some...
Read More »
---
January 29, 2020
  Join the 8th Annual
2020 GCC PhD & Master's Virtual Career Expo
This online event connects recruiters and  job seekers...
Read More »
---
Professional Development Resources